THORSON & THURBER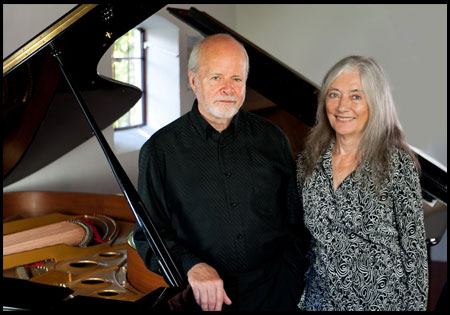 Founders of the Samsø Piano Festival, THORSON &THURBER are one of the most established piano duos in Northern Europe.They began their duo partnership whilst fellow-students at the Royal College of Music, and since then have explored pretty well every nook and cranny of the repertoire.
Neglected  masterpieces as well as scores with the ink still wet on the page have rubbed shoulders with established works in their programmes, giving them their unique flavour .Indeed,a concert given in London in 1993 was selected as the outstanding musical event of the year by The Independent's critic Nicholas Williams.
Their recordings include the complete duo works of Ravel and Rachmaninov (Gramophone's Critics' Choice)… Dvorak ("very strongly recommended"-Brilliant Classics)… Poulenc ("The Danish-based duo Thorson & Thurber are among the few who have really cracked the secrets of this music"-Classic CD)… Bartok ("The main rival for the sonata is the Martha Argerich version. But Thorson and Thurber's version has it's own calmer, more classical virtues. It is an excellent alternative." – Classic CD)… Kim Helweg ("There is no denying the verve of the writing, nor indeed the tremendous advocacy it receives"-Gramophone)… Adrian Jack (voted album of the week by The Independent, "The music combines mercurial invention with full-dress pianistic grandeur").
Listen to performances at SoundCloud, YouTube and Vimeo.
---
HEGHINE RAPYAN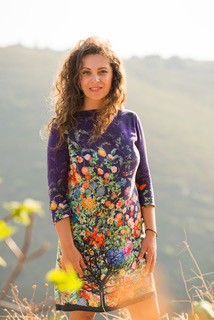 HEGHINE RAPYAN (born April 24, 1985 in Gavar, Armenia) is a young pianist of Armenian origin. She is an honours graduate (diploma with distinction) of the "Komitas" State Conservatory, Yerevan, Armenia. In 2008 she was offered a place for Postgraduate study in "Mozarteum" University in Salzburg / Austria, where she studied under the guidance of Prof. Peter Lang and latterly Prof. Rolf Plagge. In addition, since 2011, Heghine is researching on the biography of an unknown Austrian woman composer of the late 19th / early 20th century.
She has participated in Masterclasses of Alexander Banduryansky, Jerome Rose, Jura Margulis, Robert Levin, Klauss Hellwig, Ludmil Angelov and Arnulf von Arnim.
Heghine Rapyan is a dynamic piano player and since 2001 has given recitals in the Netherlands, Germany, Austria, Italy, Greece, Russia, Armenia and Saudi Arabia and performed as a soloist with the Armenian Philharmonic Orchestra and Armenian National Chamber Orchestra.
She is an award winner of national and international piano competitions in Armenia, Moldavia, Greece and Italy. She is a recipient of the special prize of Kawai "most promising talent" and has received study scholarships.
---
GUSTAV PIEKUT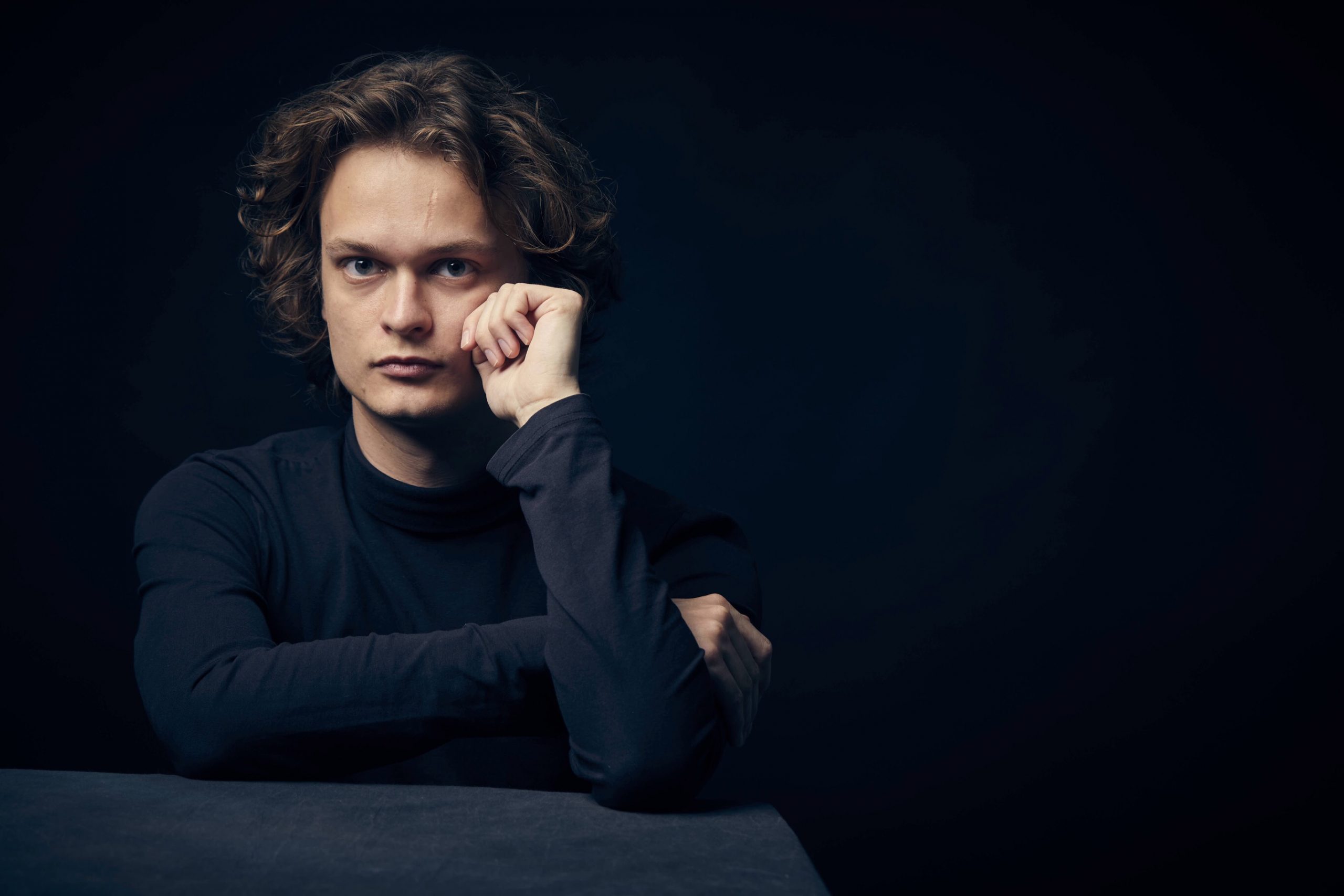 Gustav Piekut was born in Kolding, and made his debut as a soloist with the South Jutland Symphony Orchestra at the age of 12. Two years later he embarked upon his first recital tour, and has since appeared as a concerto soloist with the Danish National Symphony Orchestra, and the Kazakh State Philharmonic amongst others. He has given recitals at the Laieszhalle in Hamburg, the Copenhagen Concert Hall, the Tivoli Concert Hall and the National Concert Hall in Dublin. Gustav was a recipient of a 2018 Sonning Talent Award. He won the Audience Prize, Carl Nielsen Prize, and the ECMY Prize at the Aarhus International Piano Competition in 2015, the International Piano Forum in 2016 and at Astana Piano Passion in 2013. His debt recording took on one of the touchstones of the piano literature, Beethoven's Diabelli Variations. "The young Dane proves himself worthy of the risk," wrote the British magazine Pianist; "[he] provides the listener with an increasingly compelling journey through Beethoven's challenging landscape." The recording won the Artistry Prize of the Association of Music Reviews in Denmark.
---
CHRISTODOULOS GEORGIADES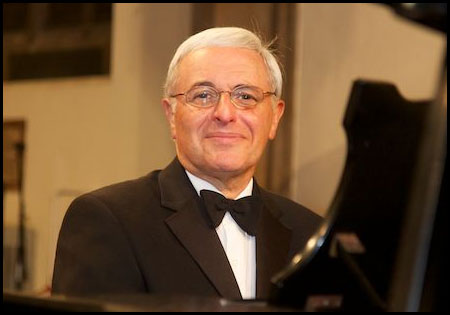 Christodoulos Georgiades has been involved with music since an early age. He composed as a child, but when he moved from Cyprus to study and live in Vienna at the age of fourteen, his aspirations as a composer were put on hold and he focussed all his energy into mastering the piano and its vast repertoire.
In 1969 was invited to New York by the Greek composer Manos Hadjidakis. This revelatory and invigorating experience broadened his musical horizons and led to a turning point that shaped his future career.
In 1989, after a gap of 30 years, he started composing again and to date has written over 75 works, for different forces. As a believer in the power of melody and "sophisticated tonality", he describes tonal language like working with wool, cotton and silk, whereas to him atonality feels like constructing musical forms from nylon or plastic. He writes that the main difference being that tonality obeys natural laws, whereas atonality adheres to man-made rules.
As a solo pianist he has toured America, Europe, the Middle and Far East, and Mexico, and his output includes 5 recordings and over 80 compositions that range from children's pieces to opera. A recent concert in London presented 6 varied works of his for violin, oboe, voice, flute and piano – in which he also took part. His latest piano work, called PORTRAITS, will be part of his recital in July, 2020.
---
LUCA SESTEK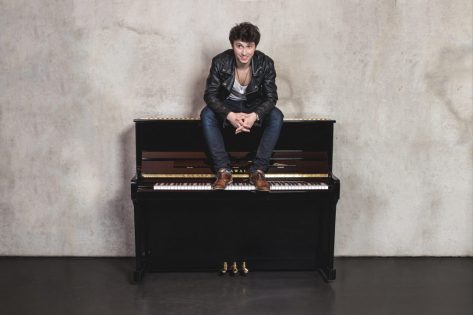 When Luca Sestak published his first videos of him playing the piano on YouTube at age 11, he most likely didn't expect that it would escalate: 10 Years and 16 million video views later things have moved on a lot: Playing shows all over Europe, the US at festivals and concerts with headliners like Jamie Cullum or Gregory Porter, China, and Tunisia, as well as TV performances and numerous radio broadcasts.
Boundaries, limits? There are none! Jazz, Blues, Funk, Pop and even Classical music are thrown into a pot, being mixed up and combined with each other – what comes out is his very own style as unique as indescribable. At the latest when every foot in the audience is stomping to the beat, Chopin learns how to play the Blues and "House of the Rising Sun" gets funky, you know: This is no "piano concert" – this guy rocks!
---