THORSON & THURBER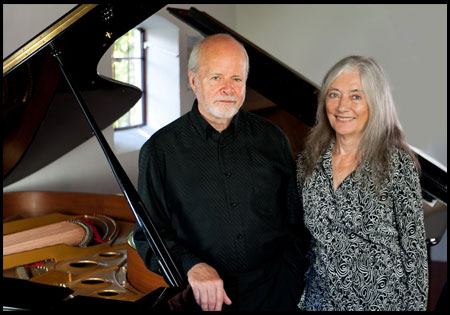 Founders of the Samsø Piano Festival, THORSON &THURBER are one of the most established piano duos in Northern Europe.They began their duo partnership whilst fellow-students at the Royal College of Music, and since then have explored pretty well every nook and cranny of the repertoire.
Neglected  masterpieces as well as scores with the ink still wet on the page have rubbed shoulders with established works in their programmes, giving them their unique flavour .Indeed,a concert given in London in 1993 was selected as the outstanding musical event of the year by The Independent's critic Nicholas Williams.
Their recordings include the complete duo works of Ravel and Rachmaninov (Gramophone's Critics' Choice)…Dvorak ("very strongly recommended"-Brilliant Classics)…Poulenc ("The Danish-based duo Thorson & Thurber are among the few who have really cracked the secrets of this music"-Classic CD)…Kim Helweg ("There is no denying the verve of the writing, nor indeed the tremendous advocacy it receives"-Gramophone)…Adrian Jack (voted album of the week by The Independent, "The music combines mercurial invention with full-dress pianistic grandeur").
Listen to performances at SoundCloud, YouTube and Vimeo.
---
HEGHINE RAPYAN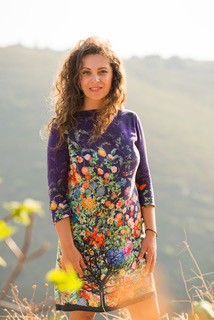 HEGHINE RAPYAN (born April 24, 1985 in Gavar, Armenia) is a young pianist of Armenian origin. She is an honours graduate (diploma with distinction) of the "Komitas" State Conservatory, Yerevan, Armenia. In 2008 she was offered a place for Postgraduate study in "Mozarteum" University in Salzburg / Austria, where she studied under the guidance of Prof. Peter Lang and latterly Prof. Rolf Plagge. In addition, since 2011, Heghine is researching on the biography of an unknown Austrian woman composer of the late 19th / early 20th century.
She has participated in Masterclasses of Alexander Banduryansky, Jerome Rose, Jura Margulis, Robert Levin, Klauss Hellwig, Ludmil Angelov and Arnulf von Arnim.
Heghine Rapyan is a dynamic piano player and since 2001 has given recitals in the Netherlands, Germany, Austria, Italy, Greece, Russia, Armenia and Saudi Arabia and performed as a soloist with the Armenian Philharmonic Orchestra and Armenian National Chamber Orchestra.
She is an award winner of national and international piano competitions in Armenia, Moldavia, Greece and Italy. She is a recipient of the special prize of Kawai "most promising talent" and has received study scholarships.
---
RICHARD CIONCO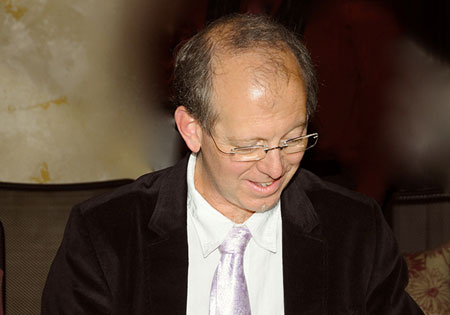 Steinway Artist Richard Cionco has performed at Carnegie Hall, Lincoln Center, Alice Tully Hall in New York, and almost every major U.S. city, as well as in China, Japan, Taiwan, Hong Kong, Canada, Czech Republic, Slovakia, Germany, Italy, and Denmark. He has toured with and recorded, the Rachmaninoff Piano Concerto
No. 3, and most recently he has been performing the Grieg concerto, the two Liszt concertos and Totentanze.
A graduate of the University of Maryland and The Juilliard School, where he was a scholarship and fellowship recipient, Mr. Cionco won the Helen Fay Piano Prize upon graduation for exceptional achievement and character. Each summer he teaches at the Orfeo Int'l Music Festival in the Italian Alps. Formerly a teaching fellow at Juilliard, Mr. Cionco is currently full Professor of Piano at California State University Sacramento.
Other projects include a new CD of Beethoven's late piano music, two short films by Anders Østerballe. Several of Mr. Cionco's original compositions and arrangements have been performed in the U.S., Italy, Germany, Switzerland, and Brazil. His first solo CD, Latin American Music for Solo Piano on Centaur Records, has received rave reviews, notably by the American Record Guide.
---
LINO RIVERA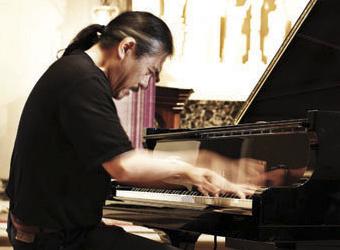 Born in the Philippines, Lino Rivera won his first national competition at age eight. He has performed as a solo recitalist, concerto soloist, and accompanist on three continents. He has been featured on several radio and television broadcasts, notably live performances with the Manila Symphony Orchestra and the Philippine Philharmonic Orchestra. Rivera makes it his mission to advocate and premiere contemporary works; to explore and meet the artistic, creative, and technical challenges of piano transcriptions (the subject of his doctoral dissertation); and to discover and perform obscure solo piano repertoire throughout the ages.
Rivera is a celebrated performer for Composers, Inc. an organization based in San Francisco dedicated to promoting works by contemporary American composers. In 2007, he performed many of the Beethoven sonatas in conjunction with renowned music historian Robert Greenberg on a concert lecture series presented at Villa Montalvo in Saratoga, California. He is a frequent soloist at Music Teachers' Association of California conferences, and regularly serves as an adjudicator of piano competitions. Recent solo recitals have taken place in Nuremberg (Germany), Zurich (Switzerland), Kent University, Corpus Christi, Savannah, Chicago, Los Angeles, and Anchorage.
---
MORTEN GUNNAR LARSEN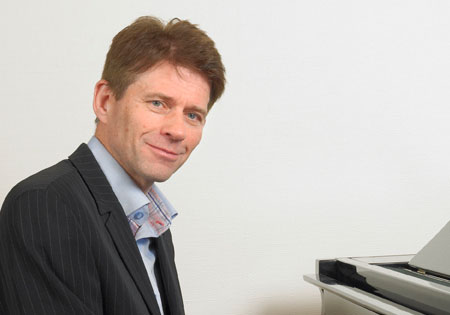 Morten Gunnar Larsen studied classical piano at Norges Musikkhøgskole (1978). In 1975 he had his debut records, Classic Rags and Stomps, for which he won Spellemannprisen 1976.He next founded Ophelia Ragtime Orchestra in 1977 and performed with stride pianist Eubie Blake, to whom Larsen composed Memories of Eubie. Larsen worked in New Orleans over longer periods of time, resulting in a tour and the performance One mo' time (1979–81) written by Vernel Bagneris.
Larsens collaboration with Bagneris continued with the performance Jelly Roll!! – the music and the man, dedicated Jelly Roll Morton, and performed at Oslo Jazzfestival 1990. It also had eleven months at Off-Broadway (1994–95) and published as CD (GHB, 1996). This work gave Larsen the OBIE Award 1995. He had earlier received the Buddy Award og Foreningen norske jazzmusikeres «Årets jazzmusiker» (1992) in his home country Norway. He participated in several recordings in the Magnolia Jazzband (1974–93) and Ytre Suløens Jassensemble up until 1992 and from 2011 has participated in Norbert Susemihl's Joyful Gumbo.